The commercial structure is composed of 5 National Accounts and a commercial network.
It is covering the whole national territory through more than 70 agents.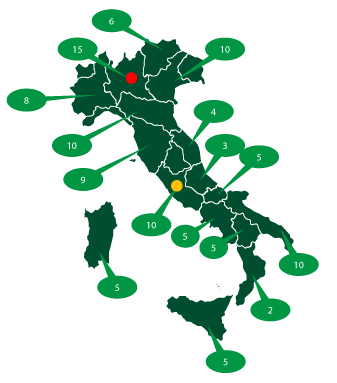 Upstream

Generazione di energia da fonti fossili e/o rinnovabili in Italia e all'estero

Midstream di EGERIA

Trasmissione e distribuzione di energia sulla rete internazionale, nazionale e locale

Downstream di EGERIA

Vendita di energia a clienti finali (PA, Business e retail) o reseller.