For the selection and management of Authorized Agencies, Egeria Energie relies upon a Quality System in order to guarantee Maximum Reliability and accuracy to end users.
The sales network is based on an "Agency Mandate" which includes the Sales Manual and provides for the application of penalties for breaches of agreements entered into.
A network that guarantees your safety
Each agency and its sub-agents are trained on the Code of Business Conduct for the sale of electricity and natural gas to end users,
on the Consumer Code, and on the rights granted to end users by Egeria Energie internal staff (Sales Managers).
We offer services in the following way:
How to recognize an agent of an Egeria Energie Authorized Agency
Our energy consultants carry a special identification badge which must be made visible during sales transactions; the badge features a number, is updated annually and includes: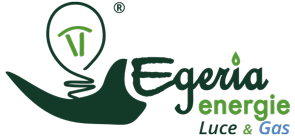 agent's name
agent's photo
name of the Agency
name of products to be sold
name of the agency owner
signature of the agency owner
Egeria Energie relies on outside agencies for the sale of energy services (indirect sales), which are specialized by channel (business) and sales methods.
Do you want to
become an Energy Consultant and work
with one of our Authorized Agents?
Do you want to
become part of our sales network 
and one of our Authorized Agents?